Other Scorpion Vision Application
Other Scorpion Vision Application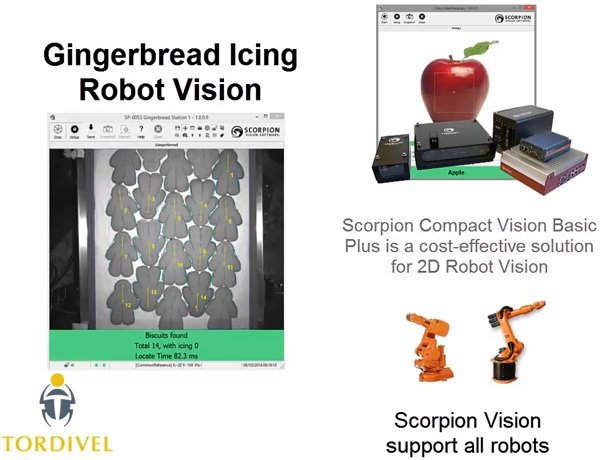 Gingerbread Icing Robot Vision
The video presents the core machine vision in a demanding four vision systems and four Staubli robots system. The solution is based on Tordivel's Scorpion Compact Vision System and the Scorpion 2D Stinger Camera. These components has good references in the Food processing Industry.
Watch Video
---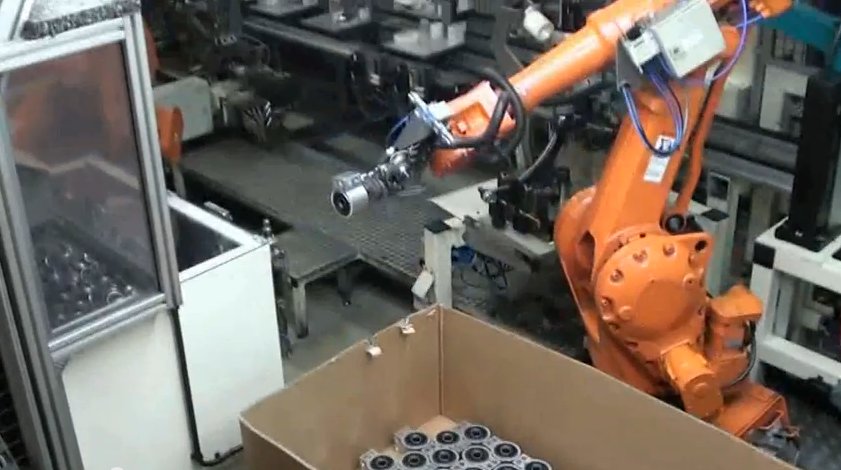 Bin Picking
The Global supplier of lightweight aluminium suspension parts to the automotive industry Raufoss Neuman did choose Scorpion Vision to solve a challenging 3D Bin Picking application. The task were to reliably pick 6 layers with 120 part direct from the shipping package box. Before the Scorpion 3D Stinger 3D Stereo Vision
Watch Video
---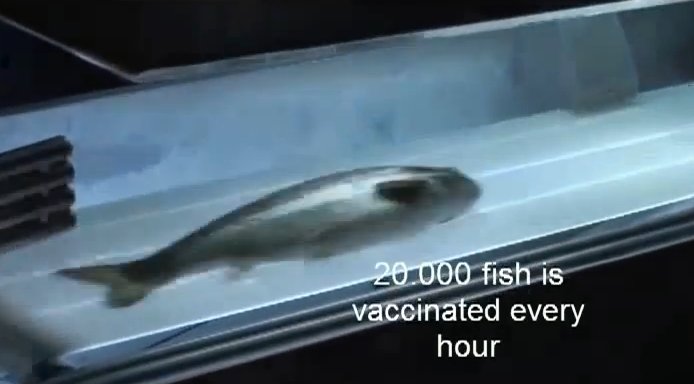 Fish Farming
Enjoy this fine Fish Farming Video where Maskon is performing Automatic Fish Vaccination at incredible speeds 7000 fish / hour.
Watch Video
Scorpion Vision Software, an industrial automation package that is used widely throught industry in many sectors including automotive, food and beverage, oil and gas, general manufacturing and aerospace.